Why is Custom Duct Design So Important?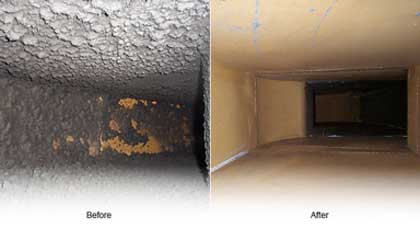 Custom Duct design is very important as it makes sure that all your heating and air conditioning needs are met and fits your household. Take a look around your own neighborhood and you will see an array of design and houses that are not even close to any similarity. Just like their exterior is so different, the interior design and layout of the house is also very different from house to house. You cannot buy yourself just any duct design which fits your house. The air ducts do come in special designs but they require certain alterations to fit the individual needs.
The expert of custom air conditioner duct design needs to inspect your house, evaluation the comfort systems and come up with a system of air ducts that will cool your house as effectively as possible. This is the basic purpose of the custom air conditioner duct design to come up with a unique and personalized design which enhances the efficiency of your cooling system making. Many at times poor designing and planning results in minimal cooling and high bills which can be changed through a custom air conditioner duct design.
These designs enhance the performance of the air conditioner and make sure that you avail the services of the most experienced and professional designers. The air equipment in your house work similar to the breathing system of the body and it is very important that both the equipment and duct systems are similar in size and compatible to each other. The supply and return must match with the air system capacity for a proper effectiveness. The lifespan of the duct system can be enhanced this way also.
Zoning:
Zoning is crucial for enhanced levels of comfort as it provides an increased energy savings through a division of your house into areas with similar cooling needs. These zones are controlled individually and the temperature is regulated according to the needs of these separate zones. Sensors or multiple zone thermostats control the temperature in various areas of the house. This strategy of zoning allows for effective cooling in all parts of the house and also minimizes the total energy costs.
Other factrs that must be adhered to during custom duct design of air conditioners are hot and cold spots, carbon monoxide leaks, lost efficiency, duct leakage, air filtration, air cleaners, dehumidifiers and humidifiers etc. all these control the total effectiveness of the duct system you install in your house. We understand this can be a bit much, and Go Green has you covered!
Call today for your no-obligation 'Go Green Consultation': (818) 426-4447