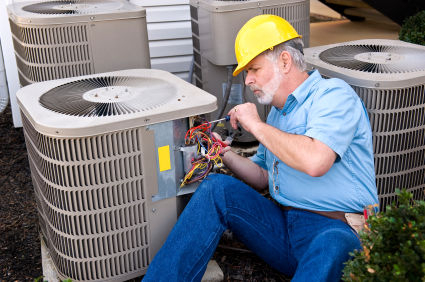 The summer months are here and your home needs a cooling system. Stay cool and comfortable when it heats up outside with a central air conditioner you can rely on. American Standard's home air conditioners keep your home cool on the hottest days with reliability and efficiency you can count on year after year. Our ENERGY STAR qualified room air conditioners use at least 15% less energy than conventional models.
The first thing to determine before you buy an Air Conditioner is the capacity you require. Measure the room in which you want to install it. The larger the room, the more powerful the machine needs to be. A thumb rule used internationally is that for every square foot, you need 20 Btu/hr (British Thermal Units per hour). But for shaded room the BTU should be increased by 10% and for sunny rooms, it should be decreased by 10%.
People usually buy large air conditioners thinking that the room it will cool the room better. But the main problem with over sized air conditioners is that while they cool quickly, they fail to absorb moisture from the air. A properly sized unit will remove humidity effectively as it cools. Thus selecting the proper air conditioner depending on your room size a good idea.
Air conditioners are needed to provide comfort during the sultry summer months and the summer is especially oppressive in Encino. Our Silver SI central air conditioners are best if you are looking for maximum comfort. With its single stage cooling system, you get consistent cooling that is easy on your wallet too. You even get an ECO rebate up to $5000 in Encino, CA.
If you are looking for an energy efficient system, our AccuComfortTM Variable Speed Platinum 14/16 and 18 is the best energy efficient air conditioner available in the market with an SEER rating of 21.0. Our AccuComfort™ Air Conditioning System comes with AccuComfort™ technology that allows the system to consistently adjust to run at a more efficient speed.
The multistage cooling system gives maximum comfort with humidity control so you stay dry even in the humid June and July months. Our Platinum ZM Air conditioner is also highly energy efficient and saves up to 60 percent on your cooling energy usage. You even get EcoRebate of $650 in Encino, CA for this air conditioner.
Our products are always rated highest in quality and you can always rely on getting the best features when you choose us to provide you with comfort. 
Don't put off until it gets hot, call today for your no-obligation 'Go Green Consultation': 818-426-4447